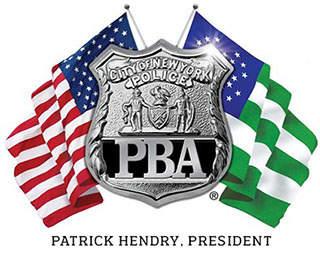 PRESS RELEASE
October 14, 2015
---
PBA President addresses CCRB substantiation rate and camera suggestions
PBA President Lynch said: 
"Once again the CCRB has tipped its hand as an organization hell-bent on doing nothing more than justifying its own existence by failing to highlight the 19% reduction of allegations against police officers in their press release.  They are part of a political apparatus that has been systematically denigrating the reputation of a fine police department and its officers and that must stop.  The bottom line is that the small number of complaints generated by tens of thousands of police interactions each month makes us think that the money spent on CCRB is wasted and would be better spent on hiring more police officers.  Furthermore, their recommendations to use body cameras on those conducting home entries and for surveillance of police facilities goes well beyond the CCRB's charter authority to serve as an 'impartial' investigative body, a role it has never fulfilled in the first place."
# # #The Police Benevolent Association of the City of New York (PBA) is the largest municipal police union in the nation and represents nearly 50,000 active and retired NYC police officers.