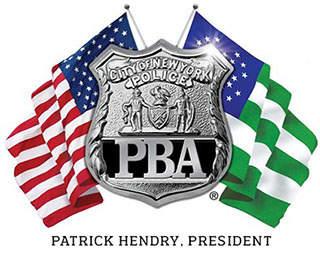 PRESS RELEASE
October 7, 2015
---
Statement from PBA president Patrick J. Lynch regarding the CCRB's substantiation of charges in the James Blake case
PBA President Lynch said: 
"Even with the facts that have come to light that contradict media reports about this stop, it is still no surprise that the CCRB — which continues to be nothing more than cop-hating branch of the New York Civil Liberties Union — would substantiate the use of force complaint in such a questionably public manner.  Clearly the officer did not strike the individual or seek to harm him in any way.  He used an acceptable technique to gain compliance during a complex ongoing operation in a manner that did not compromise the simultaneous arrest being made a short distance away. An objective review of these facts will vindicate the officers involved."
# # #The Police Benevolent Association of the City of New York (PBA) is the largest municipal police union in the nation and represents nearly 50,000 active and retired NYC police officers.