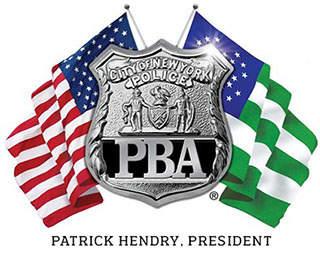 PRESS RELEASE
March 12, 2015
---
PBA President on CCRB proposed changes: Good they've heard us, we'll see what they do
PBA president Patrick J. Lynch said:
"It is a positive sign that the board members of the CCRB are finally considering some of the important policy changes long ago proposed by this union.  We firmly believe that requiring the individual who is lodging a CCRB complaint to swear to the facts they are presenting under penalty of perjury would be a good first step in reducing the number baseless complaints made by criminals whose intention is simply to harass an arresting officer.  We will watch with great interest the reaction to these proposals and the end result will show us if they intend to be serious about civilian complaints in the future or if they will continue down the same, inept cop-bashing road."
# # #The Police Benevolent Association of the City of New York (PBA) is the largest municipal police union in the nation and represents nearly 50,000 active and retired NYC police officers.