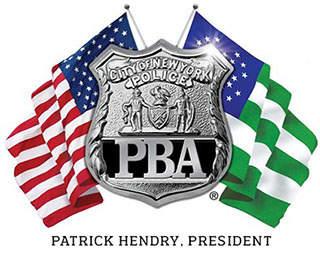 PRESS RELEASE
January 12, 2015
---
PBA President on IG's chokehold report
PBA president Patrick J. Lynch said: 
"As the Inspector General's report itself indicates, no systemic conclusions can be drawn from a review of ten isolated cases drawn from the thousands of unsworn complaints lodged against police officers every year. If anything, the report reveals the dysfunction and anti-police bias that is rampant in the investigations conducted by the CCRB. We were particularly disturbed by the discussion of a case in which the CCRB's board members substantiated a complaint despite the complainant's statement that the subject officer was not the one responsible. As the report notes, the CCRB consistently reaches its conclusions without reference to the circumstances surrounding an allegation. The cases detailed in the report illustrate the importance of this context in understanding what occurs during fluid and often dangerous street encounters. We welcome any training that will help police officers protect themselves and the public in these situations.."
# # #The Police Benevolent Association of the City of New York (PBA) is the largest municipal police union in the nation and represents nearly 50,000 active and retired NYC police officers.