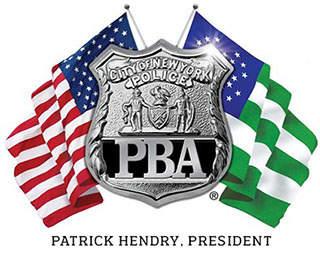 PRESS RELEASE
October 14, 2016
---
PBA President: De Blasio's Proposed Changes to Civil Rights Law 50 A Puts Police Officers at Greater Risk of Attacks
PBA president Patrick J. Lynch said: 
"The law was passed to deal with important issues in the pursuit of justice and in protection of those who risk their lives to enforce the law. Removing these protections will put police officers at greater risk of the types of targeted attacks we have seen with increasing frequency. It may also allow criminals to evade justice by turning criminal trials into smear campaigns against hard-working police officers, using issues that have little to do with the guilt or innocence of the accused. Nothing has changed to negate the need for this law and we will strongly oppose any changes to it."
# # #The Police Benevolent Association of the City of New York (PBA) is the largest municipal police union in the nation and represents nearly 50,000 active and retired NYC police officers.