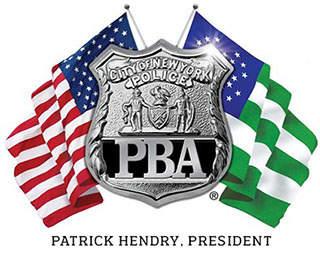 PRESS RELEASE
July 1, 2016
---
PBA President on Police Commissioner's Remarks About Quality of Life
President Patrick J. Lynch said:
"Commissioner Bratton should be listening to the police officers who are out on the streets every single day dealing with this troubling decline in the quality of life. If he did, he would hear the same things we heard from our members in our recent survey: 91 percent agree that signs of disorder are growing more prevalent. 97 percent agree police officers are reluctant to take action for fear of lawsuits or complaints. 89 percent agree that quotas are still a reality in the NYPD. New York City police officers are suffering through a morale crisis the likes of which this City has never seen, all because of the Mayor's anti-police policies for which Commissioner Bratton provides cover on a daily basis."
# # #The Police Benevolent Association of the City of New York (PBA) is the largest municipal police union in the nation and represents nearly 50,000 active and retired NYC police officers.