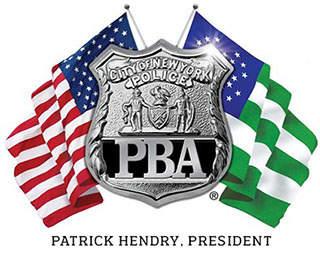 PRESS RELEASE
February 5, 2016
---
PBA President: There's nothing routine about routine vertical patrol
NYC PBA president Patrick J. Lynch said:  
"The simple truth is that there is nothing 'routine' about 'routine vertical patrol' in our city's housing projects.  Police officers Espeut and Cruz were shot while performing a vertical patrol that they have both done countless times before without incident.  Encountering a perp with a gun is all too common during vertical patrol and it's the reason that our members, like police officer Peter Liang, have weapons drawn while performing this job.  New York City police officers have the right to protect themselves while they work to keep the good folks who live in city housing safe."
# # #The Police Benevolent Association of the City of New York (PBA) is the largest municipal police union in the nation and represents nearly 50,000 active and retired NYC police officers.