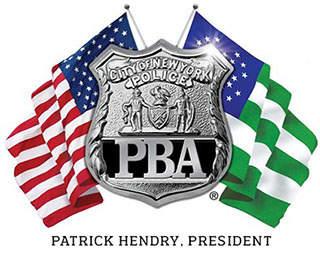 PRESS RELEASE
March 8, 2016
---
Statement by PBA president Patrick J. Lynch on the US Attorney's decision not to press charges in the Ramarley Graham case
PBA president Patrick J. Lynch said: 
"While we are gratified that there will be no charges, there is no winner here.  The officer was working to combat the scourge of guns and drugs in the community.  The good faith effort to combat those ills brought us to this tragedy.  We extend our sympathies to the family."
# # #The Police Benevolent Association of the City of New York (PBA) is the largest municipal police union in the nation and represents nearly 50,000 active and retired NYC police officers.