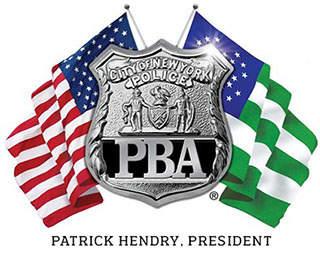 PRESS RELEASE
February 25, 2016
---
PBA President on the governor's call for Emery to apologize or resign and Emery's empty apology for calling cops "pigs"
PBA president Patrick J. Lynch said: 
"Emery cannot take back his words and his apology is disingenuous at best. The CCRB is too important an office to have an anti-police political appointee who makes money on the backs of our cops. We thank Governor Cuomo for his continued support of our police officers but we believe that Richard Emery should be dismissed or resign now."
# # #The Police Benevolent Association of the City of New York (PBA) is the largest municipal police union in the nation and represents nearly 50,000 active and retired NYC police officers.