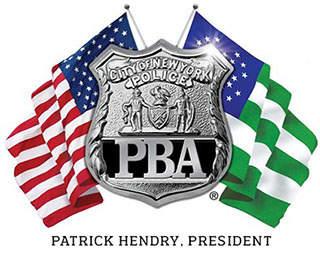 PRESS RELEASE
September 8, 2016
---
Statement From PBA President Patrick J. Lynch on UFA Pension Bill
PBA president Patrick J. Lynch said: 
"The Governor's action today on behalf of firefighters leaves us optimistic that an adequate disability benefit can be achieved for New York City police officers, who are now the only uniformed workers in New York City and the only police officers in all of New York State without this benefit. But we can't accomplish this goal unless politics are removed from the process. We look forward to working with the City Council, the State Legislature, and the Governor to correct this injustice, and hope the Mayor will join this effort and stop playing games with the lives of New York City cops."
# # #The Police Benevolent Association of the City of New York (PBA) is the largest municipal police union in the nation and represents nearly 50,000 active and retired NYC police officers.