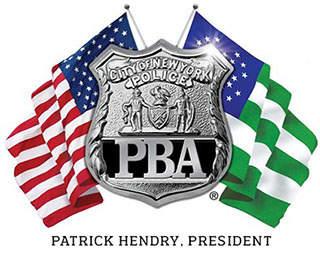 PRESS RELEASE
March 28, 2017
---
PBA President responds to yet another CCRB records leak
PBA president Patrick J. Lynch said: 
"PBA president Patrick J. Lynch said: "After two leaks in the span of a week, it is clear that CCRB isn't interested in obeying the law and protecting police officers' confidential personnel records. And why would they be? The unfounded and exonerated allegations contained in this latest leak only serve to further the organization's anti-cop aims. CCRB claims to promote accountability for police officers but won't hold itself to the same standard. This is exactly why there needs to be a criminal investigation and prosecution for all of the parties responsible for these leaks."
A copy of the letter sent by the PBA to the Manhattan District Attorney and NYC Department of Investigation following last week's initial CCRB leak is attached here.
# # #
# # #The Police Benevolent Association of the City of New York (PBA) is the largest municipal police union in the nation and represents nearly 50,000 active and retired NYC police officers.