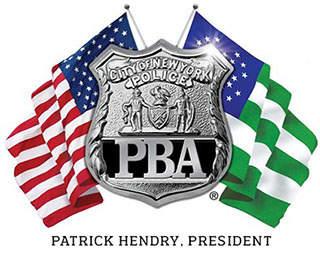 PRESS RELEASE
March 21, 2017
---
PBA President's Statement on Leak of Alleged Disciplinary Records by the CCRB of a Police Officer in the Garner Case
Original story is at: 
https://thinkprogress.org/daniel-pantaleo-records-75833e6168f3#.sfndr02ky 
PBA president Patrick J. Lynch said: 
"The leak of such information is simply another demonstration of the CCRB's inability to function in the fair and impartial manner prescribed by the City Charter.  It is an agency that actively solicits complaints, places pressure on citizens to continue questionable claims and presides over a system that encourages the pursuit of false, unsworn allegations.  Their ineptness is well documented and well known and renders virtually any information released or leaked by the agency as meaningless.  Nonetheless, the release of confidential records in this or any case may have criminal implications and must be fully investigated."
# # #The Police Benevolent Association of the City of New York (PBA) is the largest municipal police union in the nation and represents nearly 50,000 active and retired NYC police officers.