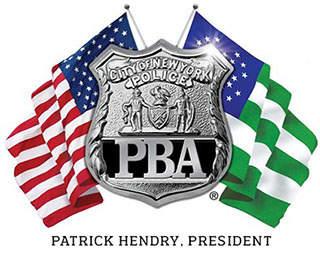 PRESS RELEASE
May 11, 2018
---
Family and PBA oppose parole for another cop-killer
Killer is one of the lucky cop-killers who was convicted after the death penalty was eliminated and before life without parole for cop-killers was adopted.
Edward and Majorie Dwyer, parents of murdered Police Officer Anthony Dwyer, today attempted to put into words for a NY State Parole Board the life-long anguish and suffering that they and their three other children have suffered following the tortuous death of their son who was killed in the line of duty by Eddie Matos on Oct. 17, 1989.   Responding to a burglary at a Times Square McDonalds, PO Dwyer chased Matos to the roof and was attempting to take him into custody when Matos pushed the officer off the roof and into an airshaft.  Officer Dwyer did not die immediately, but was wedged into the shaft with his radio button activated with the painful drama of his death broadcast to all his fellow officers in the area. 
PBA President Patrick J. Lynch said:
"It is strictly a chance of chronology that Eddie Matos is able to seek parole.  Had he been convicted before 1972 he may have been given the death penalty.  Had he been convicted after 2005, he may have been given life without parole.  But this dirtbag and 61 others just like him, won the parole lottery by chance.  Even our so called 'progressive society' today believes that cop-killers should pay for their crimes by losing their freedom forever.  But this group of mutts got lucky, and in doing so, continue to inflict pain and suffering on the families of police officers whose lives they have taken every two years when they become eligible for parole.  We join Ed and Marge Dwyer and their children today to deliver a message to the NY State Parole Board that parole may be appropriate for some low level criminals, but it is never appropriate for cop-killers.  Keep cop-killers in jail for life."
The public may send letters opposing parole for individual cop killers or all cop killers as a group, by visiting http;//www.nycpba.org home page and clicking on "Keep Cop-Killers In Jail."
# # #The Police Benevolent Association of the City of New York (PBA) is the largest municipal police union in the nation and represents nearly 50,000 active and retired NYC police officers.