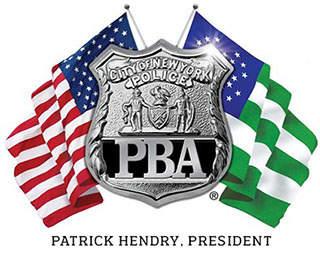 PRESS RELEASE
December 17, 2018
---
PBA President's statement on the not guilty of attempted murder verdict for Justin Murrell in the PO Dalsh Veve trial
PBA president Patrick J. Lynch said:
"The jury's not guilty verdict in the attempted murder of PO Dalsh Veve is wrong. It is just by the grace of God that Dalsh is alive today. He will suffer the permanent and devastating effects of Justin Murrell's criminal actions for the rest of his life. This punk knew he had a police officer hanging off the side of the stolen car that he was driving and he intentionally drove wildly in an attempt to kill the officer. This jury fell for this baby-faced punk and now it is imperative that judge give him the maximum sentence for the conviction on the assault of a police officer charge."
# # #The Police Benevolent Association of the City of New York (PBA) is the largest municipal police union in the nation and represents nearly 50,000 active and retired NYC police officers.