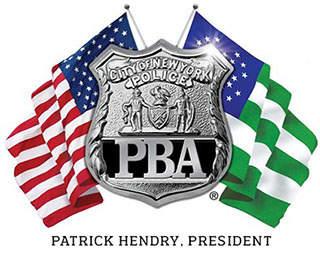 PRESS RELEASE
May 16, 2019
---
Lynch: Community complaints led to Garner arrest
During the fourth day of testimony in P.O. Daniel Pantaleo's NYPD disciplinary trial, Pantaleo's attorneys called police witnesses who made it clear that the arrest of Eric Garner was the result of a chain of decisions originating at the very highest levels of the NYPD.
Lt. Christopher Bannon, who supervised the 120 Pct. anti-crime unit of which Pantaleo was a member, testified regarding a meeting he attended with the Chief of Department — the NYPD's highest ranking uniformed member — in which NYPD brass called for additional enforcement of quality of life offenses in response to community complaints, specifically identifying the location where Garner was later arrested. On the day of Garner's arrest, Lt. Bannon directed that officers be sent to that location after he observed activity indicative of the sale of untaxed cigarettes or marijuana.
PBA President Patrick J. Lynch said: 
"Today's testimony made it clear exactly what brought P.O. Pantaleo and the other officers to that street corner. Police officers who enforce quality of life offenses are not cowboys or free agents — they follow the direction of their supervisors, who are in turn responding to complaints from the community. Every single New Yorker, in every neighborhood, deserves safe and livable streets, and for years the NYPD made that goal a priority.  But when one enforcement action turns tragic, the police officer on the street has been left to shoulder all the blame."
# # #The Police Benevolent Association of the City of New York (PBA) is the largest municipal police union in the nation and represents nearly 50,000 active and retired NYC police officers.