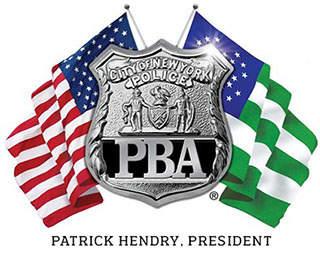 PRESS RELEASE
May 31, 2019
---
NYC Police Union President warns fellow law enforcement leaders in South Carolina about de Blasio's failures on mental health, homelessness
New York, NY – Ahead of NYC Mayor Bill de Blasio's campaign trip to Orangeburg, South Carolina, NYC Police Benevolent Association President Patrick J. Lynch penned an open letter to members of the state's law enforcement unions.
In the letter, President Lynch calls out Mayor de Blasio's hypocritical record on labor issues and his total failure to address the City's spiraling homelessness and mental health crises, both of which have multiplied the challenges police officers face on the street. 
Said PBA President Lynch, "We're spreading the word about Mayor de Blasio's management failures because we don't want to see them repeated on a national scale. His inability to address pressing issues like our city's broken mental health system and skyrocketing homelessness rate has fallen squarely on the shoulders of police officers, who must step in as the 'solution of last resort' to try to address these issues on the street. Our brothers and sisters across the country deserve to know who Bill de Blasio really is, and that as commander-in-chief, he would be an unmitigated disaster."
# # #The Police Benevolent Association of the City of New York (PBA) is the largest municipal police union in the nation and represents nearly 50,000 active and retired NYC police officers.