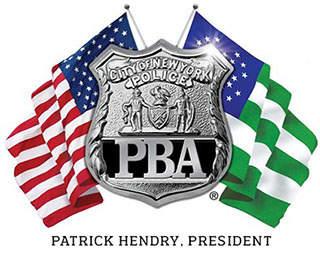 PRESS RELEASE
June 27, 2019
---
Statement by NYC PBA President regarding de Blasio's "son and police" debate comments
PBA President Patrick J. Lynch said:
"Mayor de Blasio has apparently learned nothing over the past six years about the extremely damaging impact of anti-police rhetoric on both cops and the communities we serve. The hostile and dangerous environment we now face on the street is a direct result of the demonization of cops by de Blasio and other elected officials. By rolling out that rhetoric again on a national stage, it's clear he wants to take the country down the same path."
# # #The Police Benevolent Association of the City of New York (PBA) is the largest municipal police union in the nation and represents nearly 50,000 active and retired NYC police officers.