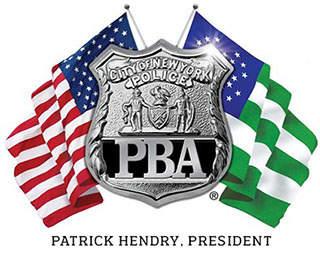 PRESS RELEASE
August 5, 2019
---
NYC PBA responds to Governor Cuomo's statements on water bucket attacks on NYPD members
PBA President Patrick J. Lynch said:
"Governor Cuomo apparently wants the New York State Police to know that he has their backs. Unfortunately, New York City police officers have nothing even remotely close to that kind of support from our city's elected leaders. State Troopers may be patrolling city streets in increasing numbers, but they do not have to deal with a mayor who demonizes them for his own political gain, a City Council that imposes new burdens and second-guessing  at every turn, or NYPD bosses who look to protect their own careers at the expense of the men and women they lead. It also doesn't hurt that State Troopers are paid about 30% more than NYPD cops. Governor Cuomo is right: the NYPD is frozen, but don't blame the cops. Instead, blame the complete lack of leadership from City Hall."
# # #The Police Benevolent Association of the City of New York (PBA) is the largest municipal police union in the nation and represents nearly 50,000 active and retired NYC police officers.