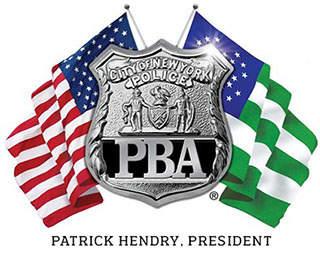 PRESS RELEASE
July 16, 2019
---
Statement of NYC PBA President on DOJ's decision not to prosecute PO Daniel Pantaleo in the Garner case
PBA president Patrick J. Lynch said:  
"It is no coincidence that a Grand Jury in NYC and now DOJ, both of which had full access to all of the facts of this case, found no criminality in Police Officer Pantaleo's actions. In both cases, a careful review of the facts led investigators to the truth: although Mr. Garner's death was an undeniable tragedy, Police Officer Pantaleo did not cause it. Scapegoating a good and honorable officer, who was doing his job in the manner he was taught, will not heal the wounds this case has caused for our entire city. We firmly believe that if the NYPD decides the disciplinary case on the facts, free of improper political influence, that Police Officer Pantaleo, will be fully exonerated of any wrongdoing."
# # #The Police Benevolent Association of the City of New York (PBA) is the largest municipal police union in the nation and represents nearly 50,000 active and retired NYC police officers.