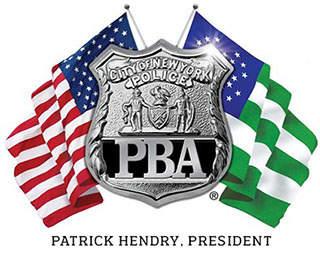 PRESS RELEASE
December 19, 2020
---
PBA Responds to Intelligence Bureau Warning on Continuing Danger to MOS in NYC
PBA President Patrick J. Lynch said:
"Whether we're standing on a Queens street corner or sitting in a patrol car in Brooklyn, New York City police officers never forget that our uniform makes us a target. In today's anti-police environment, these threats are more serious than ever before. Those in power who use their platform to demonize police officers need to realize that their words matter. They are giving inspiration and encouragement to violent extremists of every stripe. It needs to stop before another cop gets hurt."
# # #The Police Benevolent Association of the City of New York (PBA) is the largest municipal police union in the nation and represents nearly 50,000 active and retired NYC police officers.