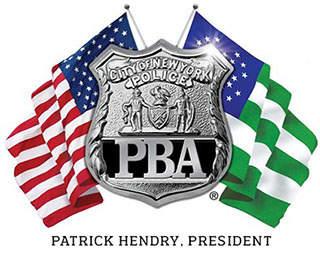 PRESS RELEASE
November 10, 2020
---
PBA Statement on Mental Health Response Plan
PBA President Patrick J. Lynch said: 
"Police officers know that we cannot single-handedly solve our city's mental health disaster, but this plan will not do that, either. It will undoubtedly put our already-overtaxed EMS colleagues in dangerous situations without police support. We need a complete overhaul of the rest of our mental health care system, so that we can help people before they are in crisis, rather than just picking up the pieces afterward. On that front, the de Blasio administration has done nothing but waste time and money with ThriveNYC and similar programs. We have no confidence that this long-delayed plan will produce any better results."
# # #The Police Benevolent Association of the City of New York (PBA) is the largest municipal police union in the nation and represents nearly 50,000 active and retired NYC police officers.