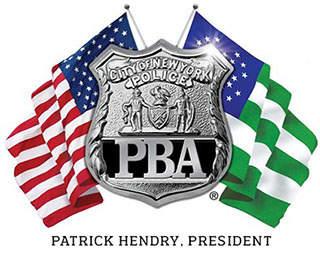 PRESS RELEASE
June 17, 2020
---
PBA to AG: No Plan, No Strategy, No Support in Protest Chaos
As part of New York Attorney General Letitia James' inquiry into police/public interactions during recent New York City protests, the NYC PBA has submitted an extensive written statement including testimonials from injured police officers and input from disorder control expert and former NYPD Chief of Department Louis Anemone.
In the statement, the PBA faults NYPD management and the city and state's elected leaders for deploying police officers without a clear plan, without sufficient resources or disorder control strategies and without a clear message of support.
PBA President Patrick J. Lynch said:
"The scenes we witnessed earlier this month — burning police vehicles, looted storefronts and violent clashes between protesters and police officers — will remain etched in New Yorkers' collective memory. They are symbols of a breakdown in our social contract that none of us want to see repeated. We need a comprehensive analysis, not just of individual incidents but of the entire environment in which the protests and police response occurred. We hope Attorney General James will carefully consider the perspective of police officers on the street as she undertakes that review."
# # #The Police Benevolent Association of the City of New York (PBA) is the largest municipal police union in the nation and represents nearly 50,000 active and retired NYC police officers.