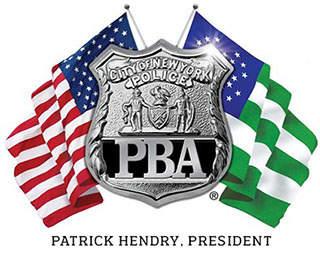 PRESS RELEASE
November 2, 2021
---
Pat Lynch congratulates Eric Adams on Victory
PBA President Patrick J. Lynch said:
"Congratulations to our next mayor, Eric Adams. We look forward to working with him towards our shared goal: making our streets safe again. Safe for our families, safe for business, safe for everyone and everything that makes NYC great."
# # #The Police Benevolent Association of the City of New York (PBA) is the largest municipal police union in the nation and represents nearly 50,000 active and retired NYC police officers.