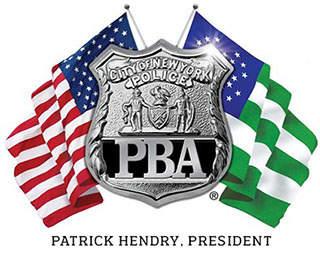 PRESS RELEASE
August 23, 2022
---
PBA statement on off-duty Police Officer injured in the Bronx
PBA President Patrick J. Lynch said: 
"While we pray at our injured brother's bedside tonight, police officers across this city are searching for the cowards who did this to him. Make no mistake: we will find them. But we will need the rest of the justice system to step up and do its job, too. This is what happens when our leaders refuse to hold criminals accountable — not even a police officer can walk these streets safely."
# # #The Police Benevolent Association of the City of New York (PBA) is the largest municipal police union in the nation and represents nearly 50,000 active and retired NYC police officers.