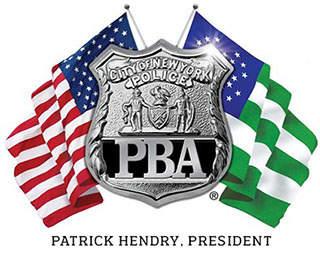 PRESS RELEASE
January 25, 2022
---
PBA statement on passing of P.O. Wilbert Mora
PBA President Patrick J. Lynch said:
"True heroes never die. Our brother Police Officer Wilbert Mora has left us, but he will live on in the heart of every New York City police officer from this day forward. We are called upon to put ourselves between evil and the good people of this city. Police Officer Mora showed us what it means to carry out our mission with courage, skill and humanity. His sacrifice will guide us as we continue that mission, but we cannot succeed alone.  We ask you once again to join us. Help us mourn our fallen heroes, and help us carry on in their name."
# # #The Police Benevolent Association of the City of New York (PBA) is the largest municipal police union in the nation and represents nearly 50,000 active and retired NYC police officers.