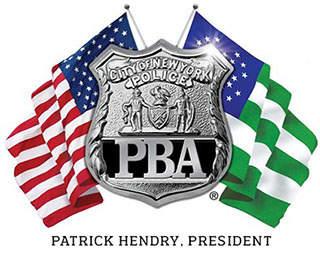 PRESS RELEASE
June 12, 2023
---
PBA launches voter education campaign against City Council "defunders"
The NYC PBA's independent expenditure committee launched an advertising campaign today in advance of this month's City Council primary elections. The ads will alert NYC voters to City Council members who have signed onto the Progressive Caucus's "Defund the Police" pledge.
PBA President Patrick J. Lynch said:
"There are too many politicians who tell their constituents that they support police and public safety only to turn around and support anti-police policies. Members of the City Council's Progressive Caucus have literally signed their names to the failed 'Defund the Police' ideology and pledged to strip New York City police officers of the resources we need to protect our neighborhoods. Voters deserve to know the truth."
The campaign, which includes digital video ads (see sample here) and a mobile digital billboard truck (see sample here), will run between today and primary election day, Tuesday, June 27. The number of districts targeted and the total spending will be determined as the campaign progresses.
All City Council seats are up for election this year due to redistricting. Early voting for the primary election runs from Sat., June 17 through Sun., June 25.
# # #The Police Benevolent Association of the City of New York (PBA) is the largest municipal police union in the nation and represents nearly 50,000 active and retired NYC police officers.