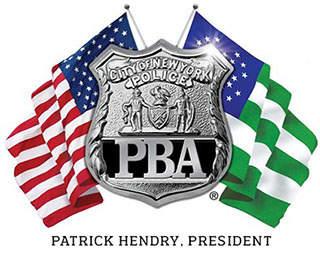 PRESS RELEASE
February 17, 2023
---
PBA statement on DC 37 contract settlement
PBA President Patrick J. Lynch said: 
"We congratulate our DC 37 brothers and sisters on reaching an agreement that works for them, but New York City police officers and our families need a contract that addresses our unique needs and challenges. PBA members are stretched well past our breaking point. Far too many police officers have left for better pay and better quality-of-life in other policing jobs. The NYPD's ongoing staffing emergency is impacting public safety for all New Yorkers. The PBA has been working intently with the city and state arbitrators to reach a resolution that improves our members' pay and working conditions. That resolution must come soon – not only for our sake, but for the sake of the city we serve."
In 2022, the NYPD lost 3,701 members to resignation or retirement, the highest attrition the Department has experienced in 20 years. The 1,746 NYPD members who resigned before becoming eligible for their full pension was the highest number on record.
The NYPD is currently at least 1,200 below its budgeted headcount and at least 2,500 below its December 2019 headcount (prior to the headcount reductions in the FY21 "Defund the Police" budget).
As a result of short staffing and initiatives like the subway safety plan, the remaining police officers have been working crushing amounts of mandatory overtime, often 60 hours per month or more.
In addition to this unsustainable workload, other factors contributing to the mass exodus of police officers include heightened public scrutiny, a politicized disciplinary process, and legislative changes that make the job more difficult and dangerous. New York City police officers' morale is at rock bottom.
The PBA is currently engaged in a state-supervised arbitration and mediation process that began under the de Blasio administration. The most recent PBA contract expired on July 31, 2017.
# # #The Police Benevolent Association of the City of New York (PBA) is the largest municipal police union in the nation and represents nearly 50,000 active and retired NYC police officers.