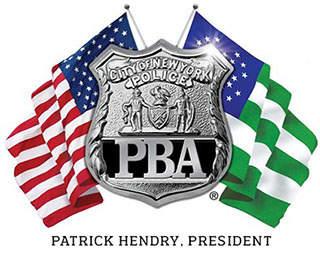 PRESS RELEASE
February 6, 2023
---
PBA statement on lifting of vaccine mandate
PBA President Patrick J. Lynch said: 
"We are glad that the City has decided to stop fighting against our court victory overturning this unjust and illogical mandate. However, the job is only half done. We call on the City to ensure that our members who were fired or had their employment unfairly impacted are reinstated, with back pay and without condition."
# # #The Police Benevolent Association of the City of New York (PBA) is the largest municipal police union in the nation and represents nearly 50,000 active and retired NYC police officers.