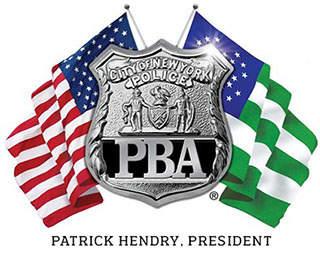 PRESS RELEASE
August 30, 2023
---
PBA statement on shooting of off-duty Police Officer
PBA President Patrick Hendry said: 
"We're thankful that our brother is going to recover, but this incident highlights the dangerous environment on our streets, not just for police officers but for all New Yorkers. These two repeat offenders didn't think twice about attacking a cop and trying to grab his gun. What will happen if our dysfunctional justice system spits them back out onto the streets again?"
# # #The Police Benevolent Association of the City of New York (PBA) is the largest municipal police union in the nation and represents nearly 50,000 active and retired NYC police officers.