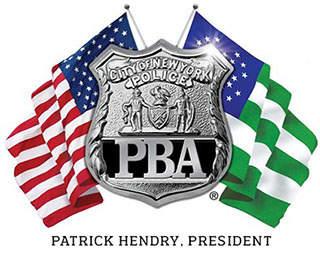 PRESS RELEASE
January 5, 2023
---
PBA statement on year-end crime statistics
PBA President Patrick J. Lynch said: 
"The public safety gains announced today are proof of what the NYPD can accomplish when it directs enough attention and resources toward a problem. The bigger problem is that we simply do not have the staffing to do it on a sustained basis, in every neighborhood and for every crime category. The Mayor spoke about improving police officer morale and beefing up the NYPD's headcount. Both are trending in the wrong direction. New York City can't achieve its public safety goals by underpaying and overworking cops on the street."
# # #The Police Benevolent Association of the City of New York (PBA) is the largest municipal police union in the nation and represents nearly 50,000 active and retired NYC police officers.